Blackvue Wi-Fi Dr650gw
Free Cloud add-on service with compatible BlackVue models
Free Mobile Apps and BlackVue Viewer (Windows/Mac)
Note that we recommend using BlackVue microSD cards for optimal performance.
Every BlackVue dashcam comes with an original BlackVue microSD card. In case it is missing or replaced by a third-party microSD card at the time of purchase, please contact the seller to make sure you get a genuine BlackVue microSD card.
Compatible with BlackVue DR650S Series and DR650GW Series with Cloud Firmware.
Free Cloud add-on service with compatible BlackVue models
Free Mobile Apps and BlackVue Viewer (Windows/Mac)
The newer DR750S Series is now available.
Check out the DR750S-2CH and DR750S-1CH.
Download 73.09 MB 477 downloads
App & Viewer Download BlackVue App
Built-in impact and motion detection enable your BlackVue to switch between 3 different recording modes (Normal/Event/Parking) automatically depending on the circumstances.
Videos files are marked accordingly so that you can easily find relevant ones with the BlackVue Viewer.
Loop recording: Your BlackVue automatically writes over the oldest files when the memory is full.
The BlackVue DR650S-02Ch dash cam comes with both an HD main front and HD rear camera, so you can capture what's going on in front of and behind your car. Quality sensors and multiple recording modes give you options when it comes to capture output. Wi-Fi connectivity and GPS help enhance not just your driving experience, but your recorded video history as well. This dual-camera HD design makes it ideal for professional drivers, much like the BlackBox Guard.
With a 2-megapixel Sony Exmor CMOS sensor, the front camera records in 1920 x 1080p full HD at 30 frames per second. Additionally, the front camera has a 129-degree viewing angle, which will help you easily capture all traffic in front of you. The rear camera also records in HD, though at a slightly lower resolution of 1280 x 720p at 30 frames per second. This dash camera features a 1-megapixel CMOS sensor.
Both front and rear cameras have coaxial cables to reduce signal noise. You can easily adjust your viewing angle on either camera since the cylinder rotates 360-degrees, ensuring that you will be able to capture any incident involving your vehicle or even just some nice scenery from a Sunday drive. You can also choose whether or not you want to record sound.
This dash cam comes with a 16GB SD card, though you can use an SD card up to 64GB. You can choose from three different recording modes: Normal, Event and Parking. The camera houses G-sensor technology, much like the Garmin dash cam , that automatically detects a collision and marks the date and time on the recording, which you can save for evidence if needed.
This BlackVue dash cam features built-in Wi-Fi and GPS capabilities. The GPS automatically records the time, date, speed and location of your car into your videos. The accompanying BlackVue app lets you watch live and recorded video from your dash cam on your smartphone, and it even lets you adjust your dash cam settings and preferences.
Front Camera:
Max. resolution: 1920×1080 (1080p)
Bit rate: 10 Mbps
Size: 119mm x 36mm (diameter)
Weight: 96g
2.1MP CMOS sensor
Angle of view: 129° diagonal, 103° horizontal, 77° vertical
Rear camera:
Max. resolution: 1280×720 (720p)
Bit rate: 5 Mbps
Size: 67mm x 25mm (diameter)
Weight: 28g
1MP CMOS sensor
Angle of view: 129° diagonal, 108° horizontal, 57° vertical
The BlackVue DR650S-2CH is the 2016 version of BlackVue's long-time flagship camera, the DR650GW-2CH. Differences to the DR650GW are actually minimal, so instead of posting a full review of the DR650S-2CH, we'll just quickly go over what both cameras have in common, and what has changed.
The camera's trademark form factor and materials remain unchanged. The inscription printed on the front camera is different though: While the older DR650GW reads "BLACKVUE Wi-Fi FULL HD", the inscription on the newer DR650S is "BLACKVUE CLOUD FULL HD".
Regardless of the inscriptions, both cameras support Wi-Fi as well as BlackVue Cloud connectivity. BlackVue Cloud is a service exclusively available from BlackVue that lets you watch your dash cam footage live over the internet, from anywhere in the world.
BLACKVUE DR650GW2CH USER MANUAL Pdf Download.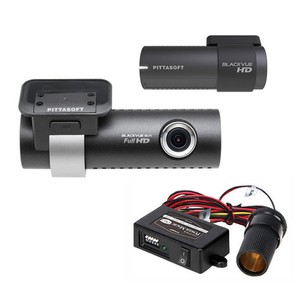 Downloads BlackVue.
BlackVue DR650S2CH Best Dashcam BlackVue.
BlackVue DR650GW2CH Review Pros Cons and Verdict.
BlackVue DR650S2CH Dashboard Camera Reviews.
Тэги:BLACKVUE DR650GW2CH USER MANUAL Pdf Download, Downloads BlackVue, BlackVue DR650S2CH Best Dashcam BlackVue, BlackVue DR650GW2CH Review Pros Cons and Verdict, BlackVue DR650S2CH Dashboard Camera Reviews, Black Vue Support Software BLACKVUE SINGAPORE, DR650S2CH Two Channel 32GB Dash Camera by BlackVue, BLACKVUE DR650S2CH USER MANUAL Pdf Download, Car DVR Camera Recorder Vehicle BLACKVUE SINGAPORE, Blackvue Vehicle Cameras,
Видеорегистратора Blackvue Прошивка - 2:19.